Distribution & Warehouse Services
We are a full-service warehouse and transportation provider in New Jersey serving businesses of all sizes across diverse industries. Whether you're looking for short/long-term storage, or need your cargo expertly palletized and warehoused, we have just the service for you. Here at Champion, we take pride in helping you reduce the cost of business with customized warehousing solutions.
We offer the following warehousing services:
700,000 sq. ft inside Storage
5 Acres Outside Storage
Long-Term and Short-Term Storage
Container Loading/Unloading
Direct SMS Rail Service
Inventory Control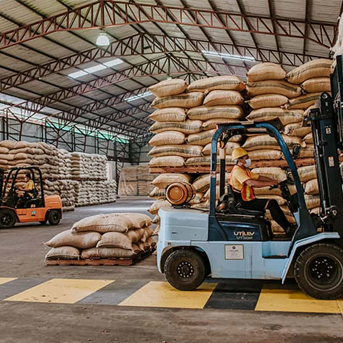 Transload & Cross Dock Services
Cross docking and transloading are essential components of the warehousing and logistics industry. Our transloading abilities, paired with our cross- dock application, help move inventory through the supply chain. Not only can we manage the cross-docking and transloading processes you need, but we can also pick up your shipping-container or bulk freight from local ports and transport your goods to our warehouses quickly and efficiently.
We offer the following services:
Transload
Cross-dock
Consolidate & Deconsolidate
Heavy container weight adjustment
Interested in being a part of our team? Browse through our job vacancies at Champion Services.